I got 7 people who commented on my previous post and 6 of them suggested names for my teddy bear. Yet I have to choose one. So I guess...
VAL
will be great!!! Yeah, since it's a Valentine gift from my best friend, why not give him that name instead?
The winner for 1000 EC credits is...
Kirsten
of
The Soccer Mom
Please click on the badge to go to her page...
Her blog is entertaining and fun! Check it out!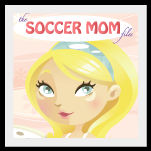 Thank you for the name Kirsten! It definitely suits him!
And I also would like to thank these people who gave time in helping me figure out the right name for my teddy bear.
And to
Windmill
who thought I have amnesia! Lol!
Glad to hear from you Windy!
So everyone meet my cuddly baby
VAL
!!!